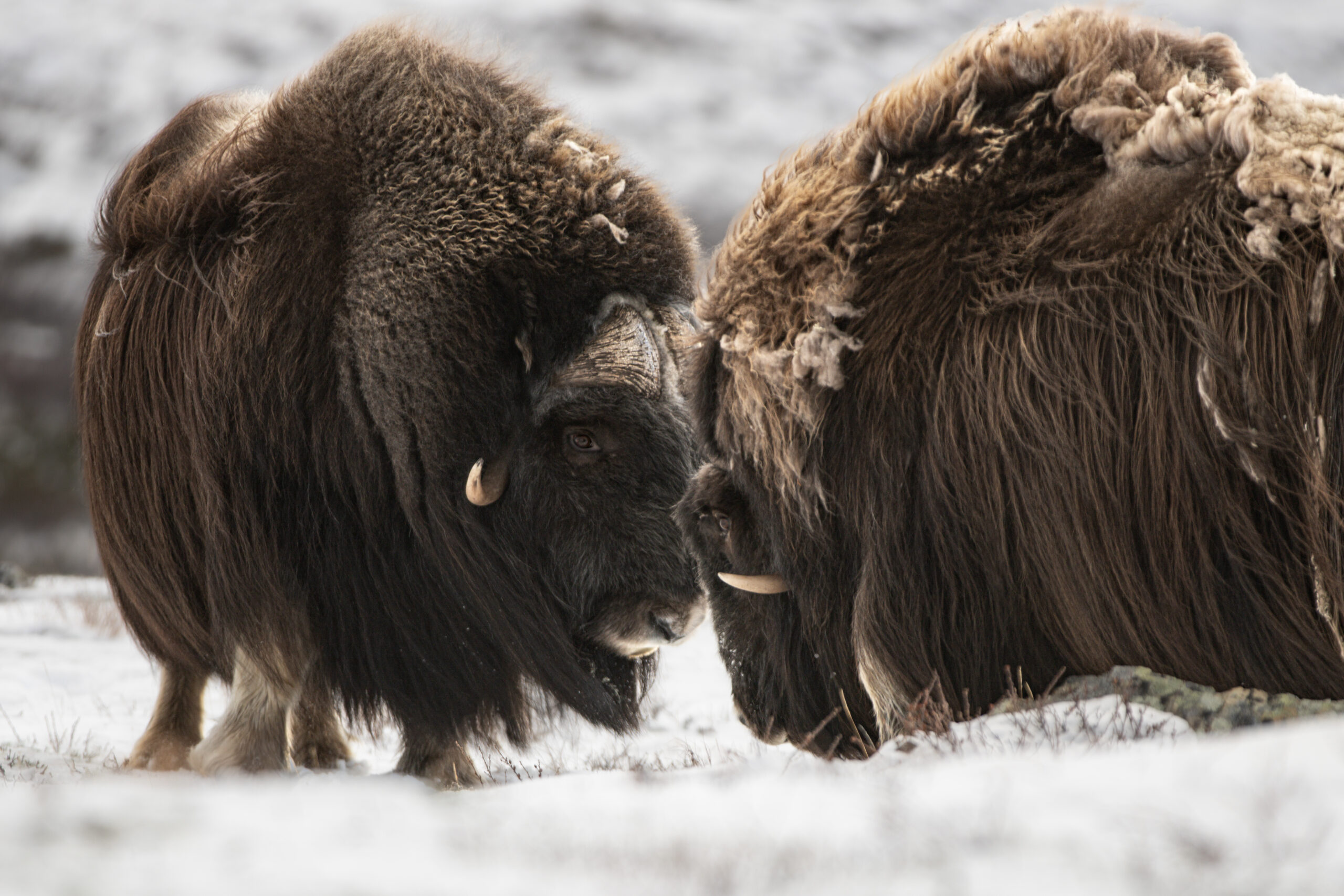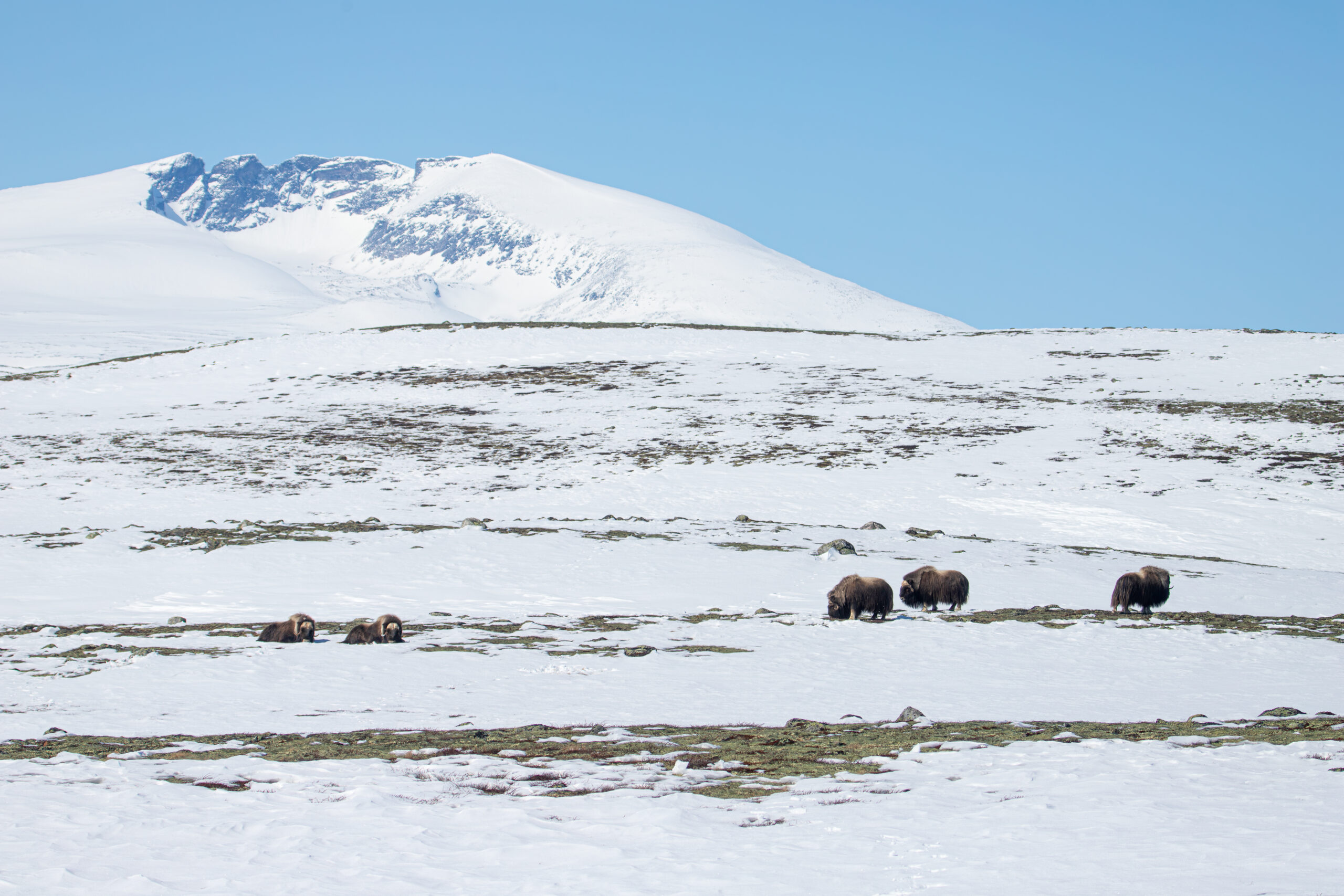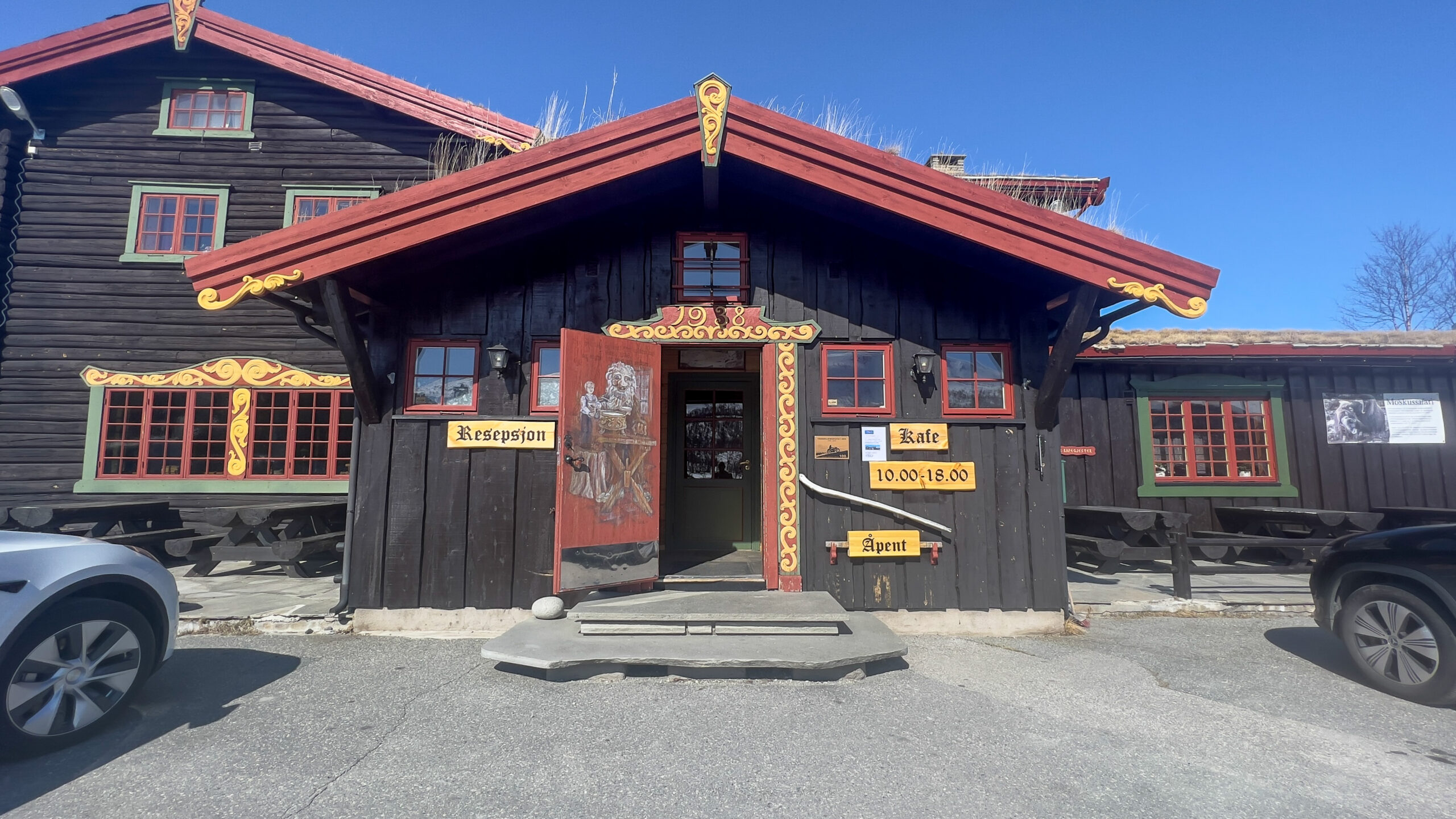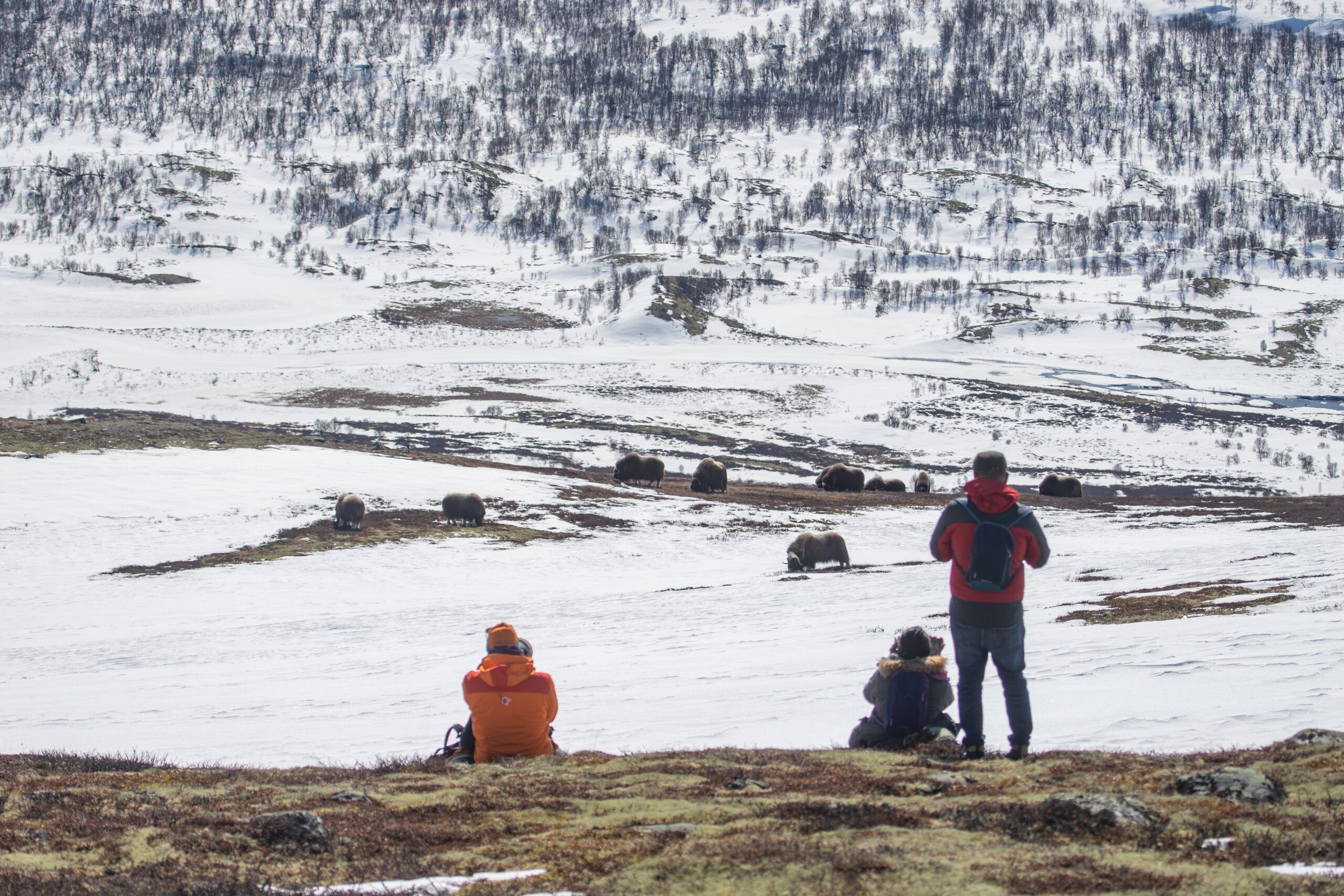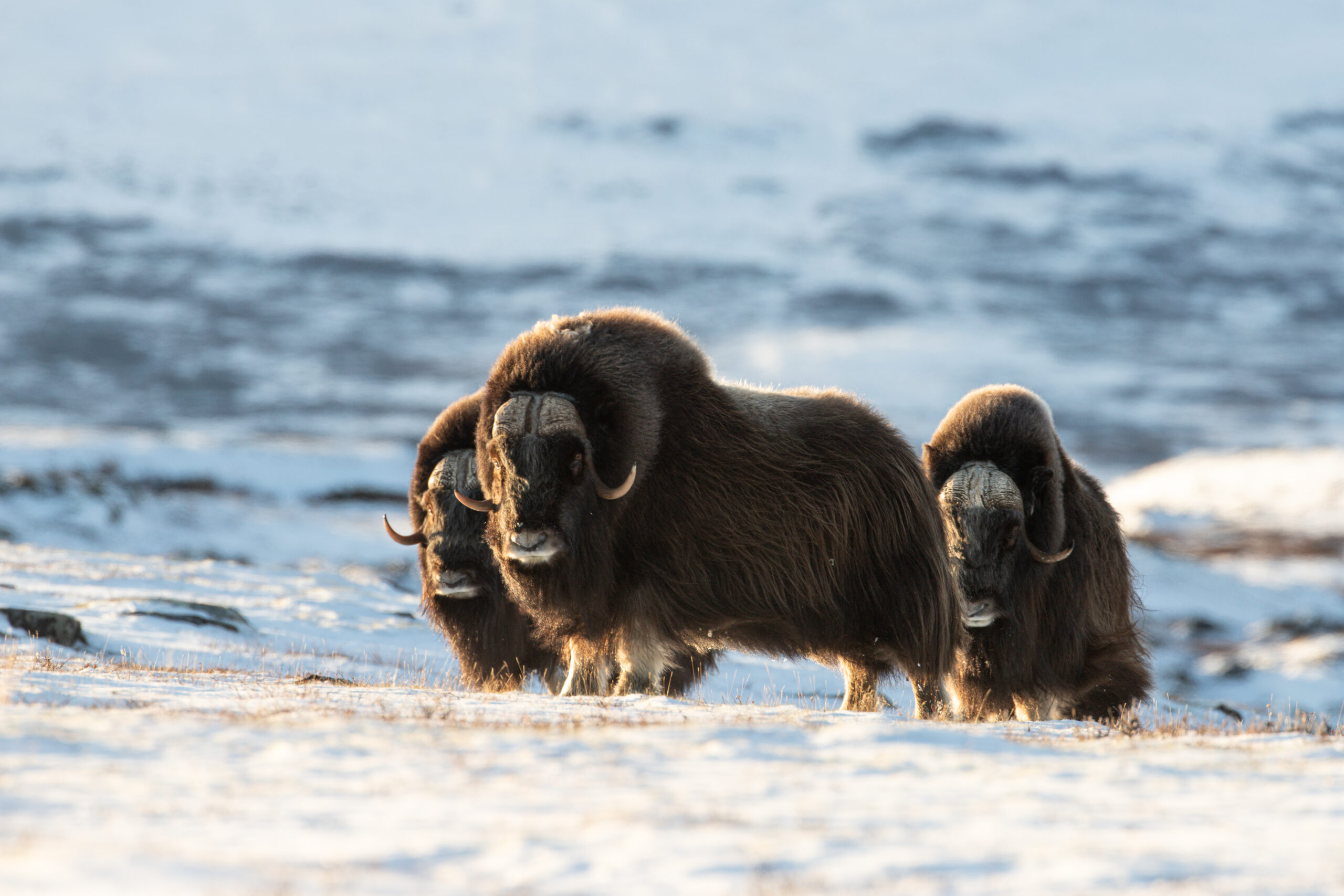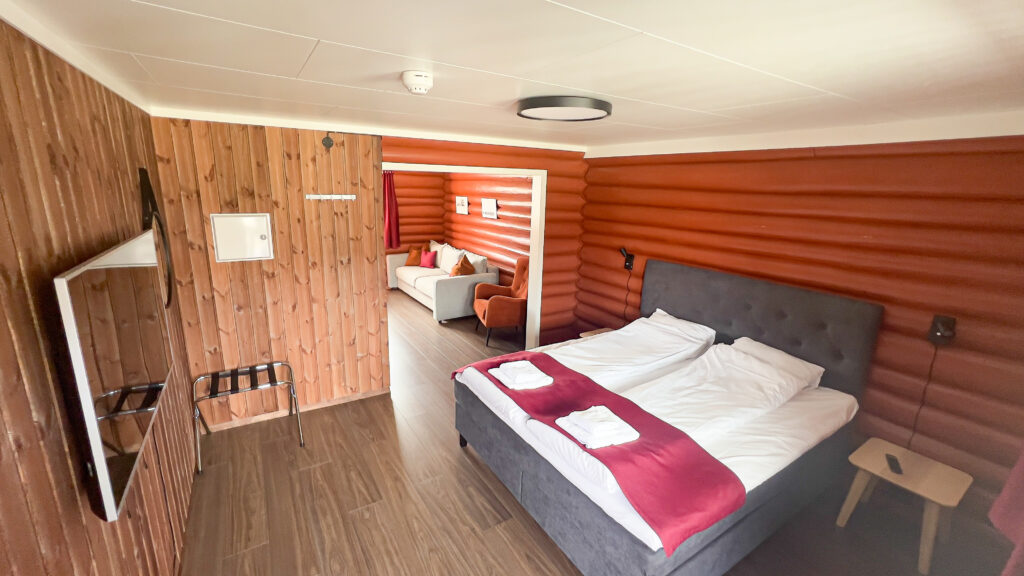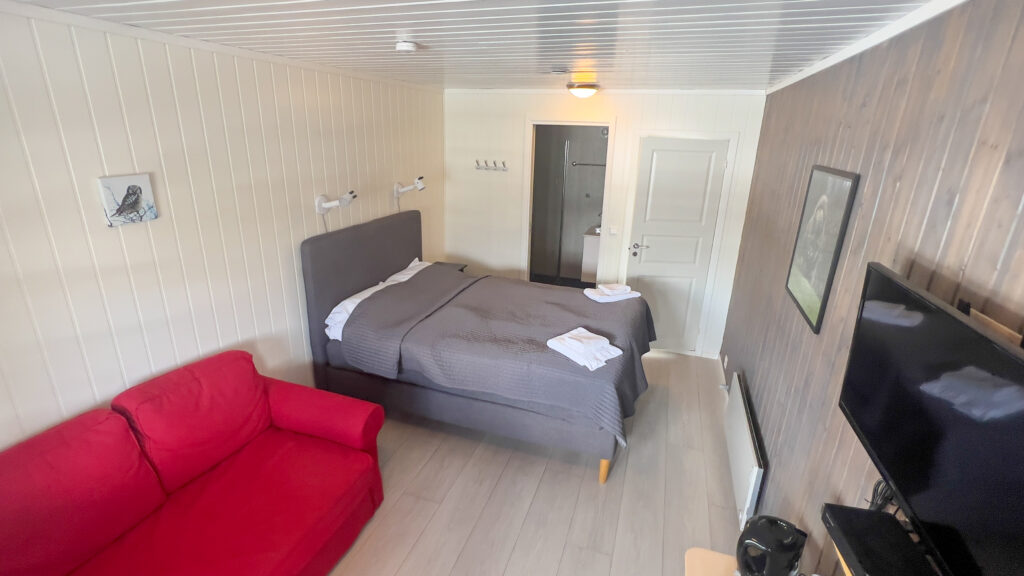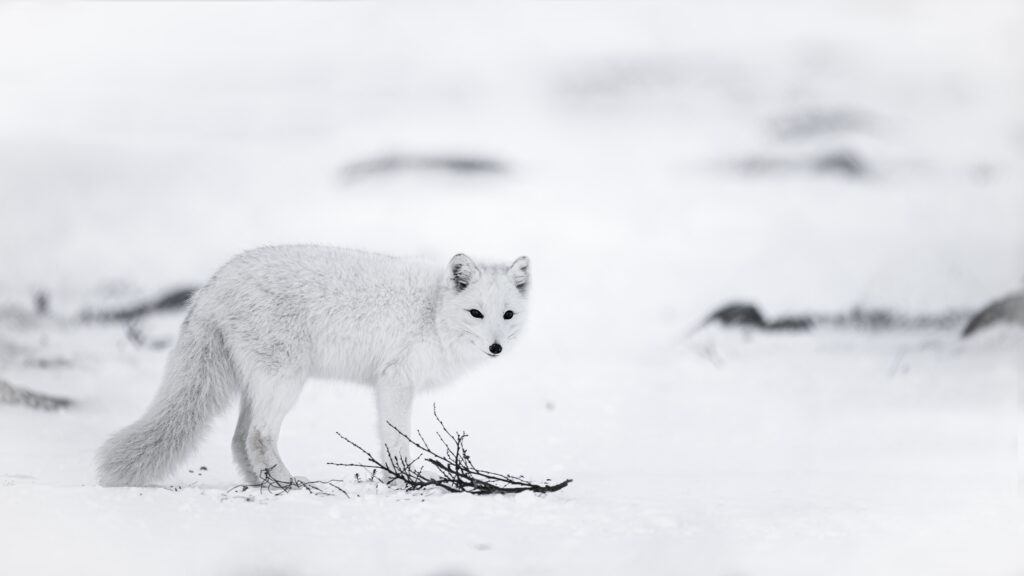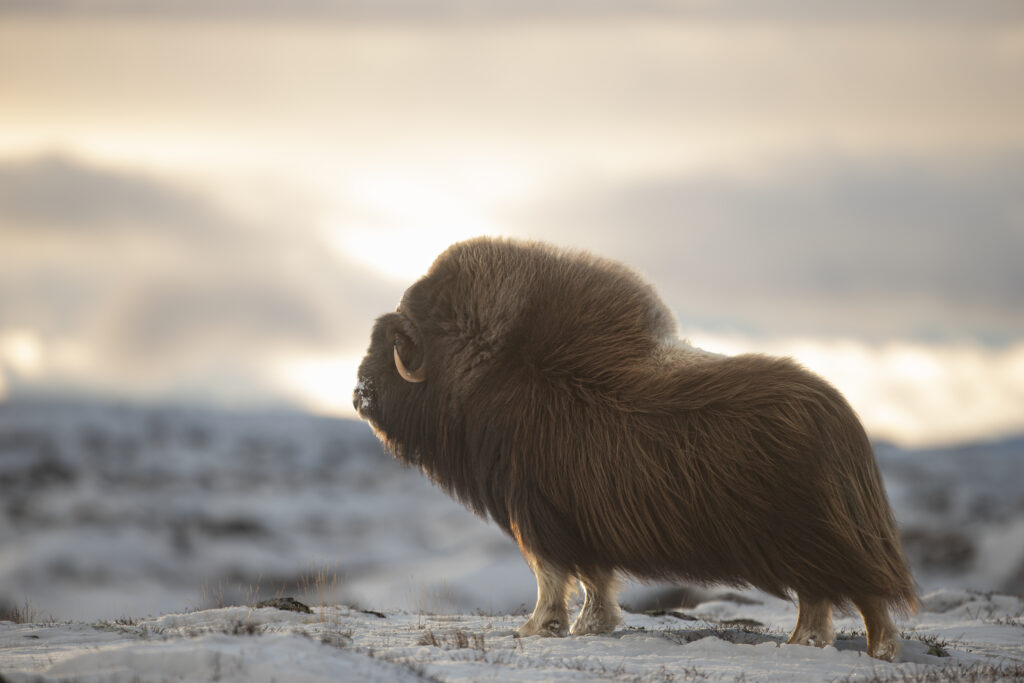 Photography Expedition in the 
National park of Dovrefjell Norway
April 2024 – 5 days / 4 nights
We're excited to introduce you to the stunning beauty of Norway and the breathtaking National Park of Dovrefjell in Expedition Muskox. Prepare to be mesmerized by the awe-inspiring landscapes, rich cultural heritage, and unique wildlife that await you on this unforgettable Expedition Muskox.
Norway, known for its pristine natural beauty, is a Nordic paradise that offers a diverse range of experiences. From cascading waterfalls and fjords to towering mountains and vibrant cities, Norway has something to captivate every traveler. One of the country's hidden gems is the National Park of Dovrefjell, a true marvel of nature.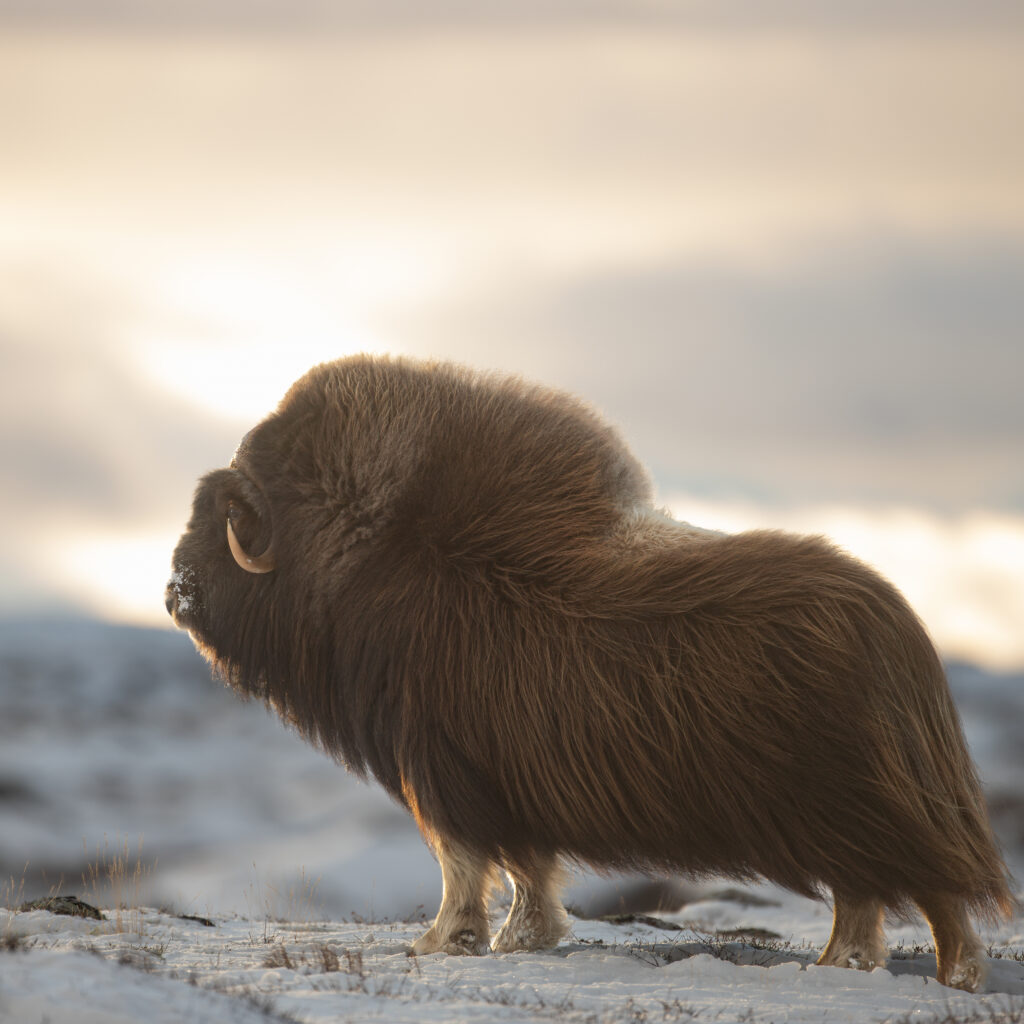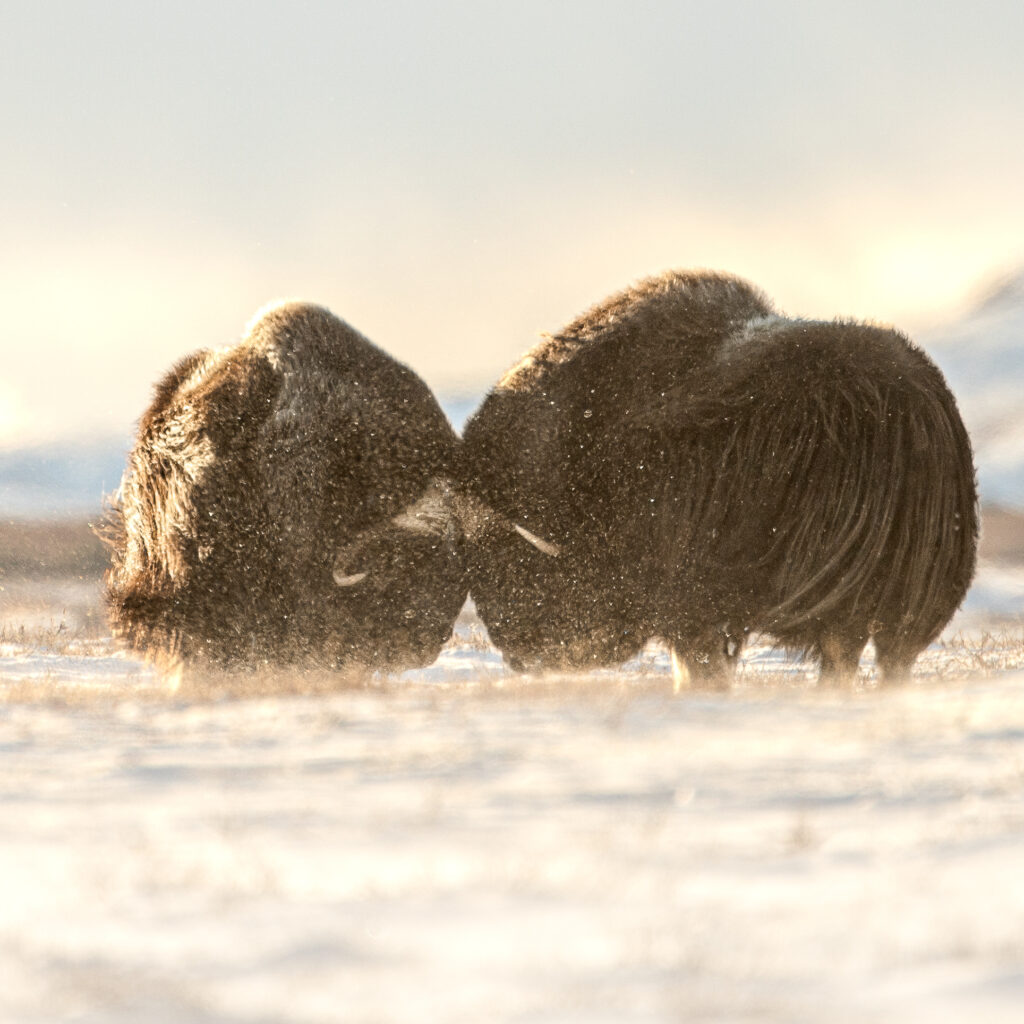 Situated in the central part of Norway, Dovrefjell-Sunndalsfjella National Park is a majestic wilderness area that spans over 1,700 square kilometers. It is renowned for its remarkable alpine landscapes, ancient mountains, and rugged terrain. The park serves as a sanctuary for a variety of flora and fauna, some of which are unique to this region.
The highlight of the National Park of Dovrefjell is undoubtedly its magnificent musk oxen population. These majestic creatures, weighing up to 400 kilograms, roam freely across the vast expanses of the park. Observing these prehistoric animals in their natural habitat is an awe-inspiring experience and a photographer's dream.
Besides the musk oxen, the park boasts an array of other wildlife, including reindeer, elk, foxes, and an abundance of bird species.It's an opportunity to disconnect from the hustle and bustle of everyday life and immerse yourself in the serenity of nature. Get ready to create memories that will last a lifetime in the breathtaking landscapes of Norway's Dovrefjell National Park!
Dates 2024
April 8 – April 12, 2024. (Exp 1)
April 15 – April 19, 2024. (Exp 2)
More dates in consultation
Prices 2024
Single Room €2970 p.p.
Double Room €2720 p.p
Appartement 3/4 pers €2620 p.p.
Is this trip for you
You enjoy going out and photographing in a group of like-minded people.
You love rugged nature and have always wanted to photograph landscapes and wildlife, including musk oxen in particular.
Are you an inexperienced photographer? No problem. If you would like this, the accompanying nature photographers will be happy to help you.
If you are an advanced nature photographer, you can indulge yourself in all the photography opportunities that this trip offers.
The price of the trip is based on bed, breakfast, lunch and dinner.
Clothing
April is normaly the beginning of spring, but in Dovrefjell, this can mean snow but also sunshine. This means we sometimes need to use snowshoes to get to the animals. We will have snowshoes available for you. We advise you to take a look at the weather forecast before you depart. Be able to dress in layers and bring at least the following.
Base layer (shirt, sweater)
Warm socks
Wind and waterproof jacket 
Waterproof /sturdy and comfortable hiking boots for traversing various terrains
Rain clothing
Hiking pants (no jeans)
Warm sweaters
Warm hat and scarf
Gloves, thick and thin 
Sunscreen
Sunglasses
Accommodation 

WIFI at accommodation

Full board

Wildlife activities

Photography guidance

Lectures by the experienced guides

All service taxes and fees
Flights/transport to Hjerkin Station.

Snowshoe use/hire (if needed, €15 per day)

Travel/cancelation insurance

Booking Costs €25 

All items of a personal nature such as laundry, snack, bar and telecommunication charges.

Gratuities Pre and pos

t trip  excursions and hotel.

Tips.
Country       –   Norway
Duration     –   5 days/4 nights 
Language   –  English/Dutch
Level of fitness   –  Moderate
Guides    –    2
Accomodation  –  Full board
Departure guarantee  –  5 
Minimum age 18, age under 18 in consultation with Wild-Encounters
When embarking on a photography expedition to capture muskoxen in their natural habitat, it's important to be well-prepared to ensure you have a successful and enjoyable experience. Here's a list of essential items to bring:
Camera Equipment:
DSLR or mirrorless camera with manual controls
Telephoto lens: A zoom lens with a focal length of at least 200mm 
Wide-angle lens for capturing landscapes and environmental shots
Tripod for stable shots and long exposures
Spare camera batteries and memory cards
Chargers
Lens cleaning kit to keep your equipment in top condition
Lens hood to reduce glare and protect your lens
Lens filters, such as a polarizing filter for reducing glare and enhancing colors
Rain cover or waterproof camera bag to protect your gear in wet conditions

Extra's 

Backpack to carry your camera equipment and personal belongings
Laptop for editing at the accommodation
Binoculars: Help locate muskoxen from a distance.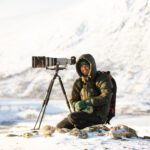 Johnny is an ecologist and works as an expedition guide. After more than 15 years as a freelance professional in tree technical research and fauna inspections, wildlife photography led him to expedition guiding. Johnny is committed to preserving nature and animals and in 2022 he founded Wild-Encounters together with his partner Debbie. Through Wildlife-Conservation photography, Johnny offers tools to visualize fauna.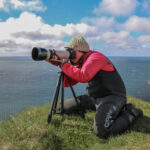 Debbie is a zoologist and works as an expedition guide in the polar regions. She lives for wildlife and specializes in animal welfare and natural behaviour. Her expertise lies in marine mammals and animal behavior. Debbie likes to share her in-depth knowledge about animals and their behavior during the expeditions, as well as in lectures. She is also highly motivated to capture fauna through photography,

Travel terms and conditions
Better holidays
When compiling our trips, we take into account people, the environment, nature and culture, so that the holiday is not only special for you, but also future generations can enjoy attractive destinations.
Whether it concerns holidays where you enjoy untouched nature, experience the local culture, meet new people or taste a delicious local dish; together we work on holidays that provide better places and more beautiful experiences. And in doing so, we make an important contribution to sustainable developments at the destination. For you as a traveler, but also for the people who live at the holiday destination.
General Travel Terms and Conditions